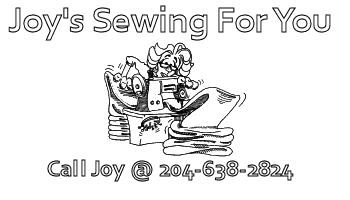 RATES
EMBROIRDERY PRICE GUIDE
Basicly depends on the design you choose at $1.00 per 1000 stitches

---

SEWING PRICE GUIDE

Shortening Trousers

Top stitched $6.50
With blind hem $12.00
Jeans with matching thread $10.00
Jeans with original finish hem $12.00
With turn ups $10.50
Lengthening using existing hem or tape $15.00

Taking in Trousers

With waistband $20.00
With facing $16.00
Tapering hips and legs $17.00
Take in/let out waist & seat on mens suit trousers $14.00

Shortening Skirts & Dresses

Unlined & non flared $14.00
Unlined & flared $19.00
Lined & non flared $19.00
Lined & flared $30.00
Very fine fabrics e.g. chiffon, silk or with vents Extra fee
Jersey, stretch fabrics that need coverstiching (stitching that stretches) Extra fee
With vent +$4.00
Taking in skirts- prices vary depending on linings, position of zips & elastic etc $16.00-$20.00

Jackets,Coats & Shirts

Unlined sleeves shortened $14.00
Lined sleeves shortened $23.00
Sleeves lengthened $16.00-$24.00
Sleeves shortened/lengthened with cuffs +$10.00
Lined jacket/coat with vent shortened $40.00-$50.00
Unlined jacket/coat shortened with vent shortened $20.00-$30.00
Lined jacket/coat shortened $33.00
Jersey T-shirt shortened $15.00

Replacing Zips (Plus zip)

Jeans $16.00
Trousers $14.50
Skirt $10.50
Dress $10.50
Concealed zip in dress $12.50
Jacket or coat $15.00-$20.00
Overalls $10.00-12.00

Curtain Alterations Per 30cm width

Unlined $2.20
Lined $3.20
Velvet $4.00
Lined & velvet $5.75
With eyelet or hand pleated headings $4.00
Net curtaining $2.00

Repair Holes , price is base.........$10

EXPRESS ALTERATIONS
WITHIN 24 HOURS +50% extra fee

Have your new garments pre-washed prior to your alteration. Have your hem already pinned or marked - saves fitting costs if you have a lot. Have all garments clean to avoid my needing to clean or lint-roll. Avoid rush fees...provide plenty of time for your alteration

NOTE: My prices should be considered a guideline/estimate since some prices may vary, and without seeing/knowing what I am actually going to be working on, an exact estimate is difficult to determine. In some cases, there could be more work involved that is not seen upon the initial viewing of your garment. I'm most certain you will be pleased with the professional and quality work and service that you will receive.

Pay me securely with any major credit card through PayPal!
You No Longer need to have a PayPal account to order.
At checkout, select "No" I don't have a PayPal account fill out form and continue.

Graphics and website design
Copyright © Joy's Sewing For You 2012